Complexity is the most exciting challenge
Being a part of one of the biggest industries in the US helps us learn and grow as health-tech domain experts.
When you are a software engineer, it comes naturally to enjoy solving problems. However, not all projects and jobs inspire. If we think about the factors that make a job appealing, it is clear that the motivation must come from more than one direction. 
We can say that working in digital health in the US market brings a lot of excitement. Trying to define the aspects of health tech, we are also discovering layers that make the complexity so appealing. 
We can agree that some professions have a deeper meaning. It is lovely when engineers work together to make financial software or create a beautiful video game. Both have good and practical use.
However, when you build software that helps cure people, you are on the next level. Being able to help people is the number one inspiring aspect that can keep you going even in the most challenging circumstances. Of course, digital health is not only about treatments and patients. It is also about prevention and tracking for people who use different wearables.
You often have to improve or make new software to help people get better medical services. 
We are not just coders or developers. We make the software with a bigger picture in mind. We consider everything – have the end product ready for users. Having in mind legislation and software-making knowledge, it is easy for us to detect potential problems and implement changes on time for this software to work properly.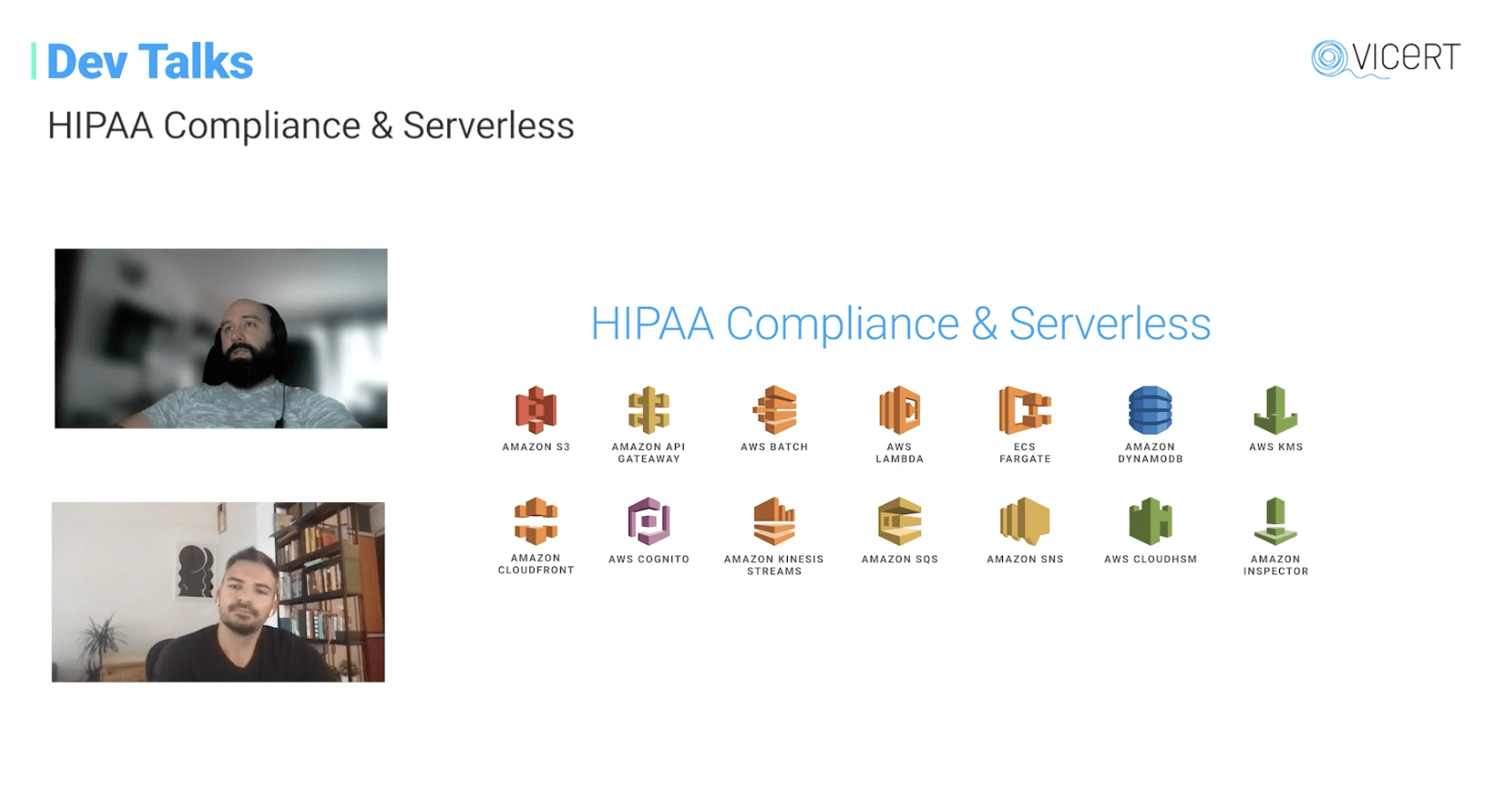 Certifications to boost our growth
It is essential to nurture learning and provide certifications. Progress is learning. Being proficient on AWS or Microsoft Azure is a must for the health tech domain. Our engineers are making their way up in building cloud knowledge and experiences with migration or creating cloud-based solutions. The same goes for the FHIR standard, the essence of interoperability – or simply said, untangling complex problems of medical records transmission.
Aspects of health care in demand – what we do
Vicert operates within five main areas of focus. The first area covers patient engagement and patient portals. Our work consists of solutions that we create to enable patients to communicate with doctors easily and access their electronic medical records. 
Health cloud solutions are next on the menu, followed by interoperability and data management.  One of the key instruments in healthcare organizations is clinical decision support systems because they enable person-specific health information to be filtered and presented upon 
request.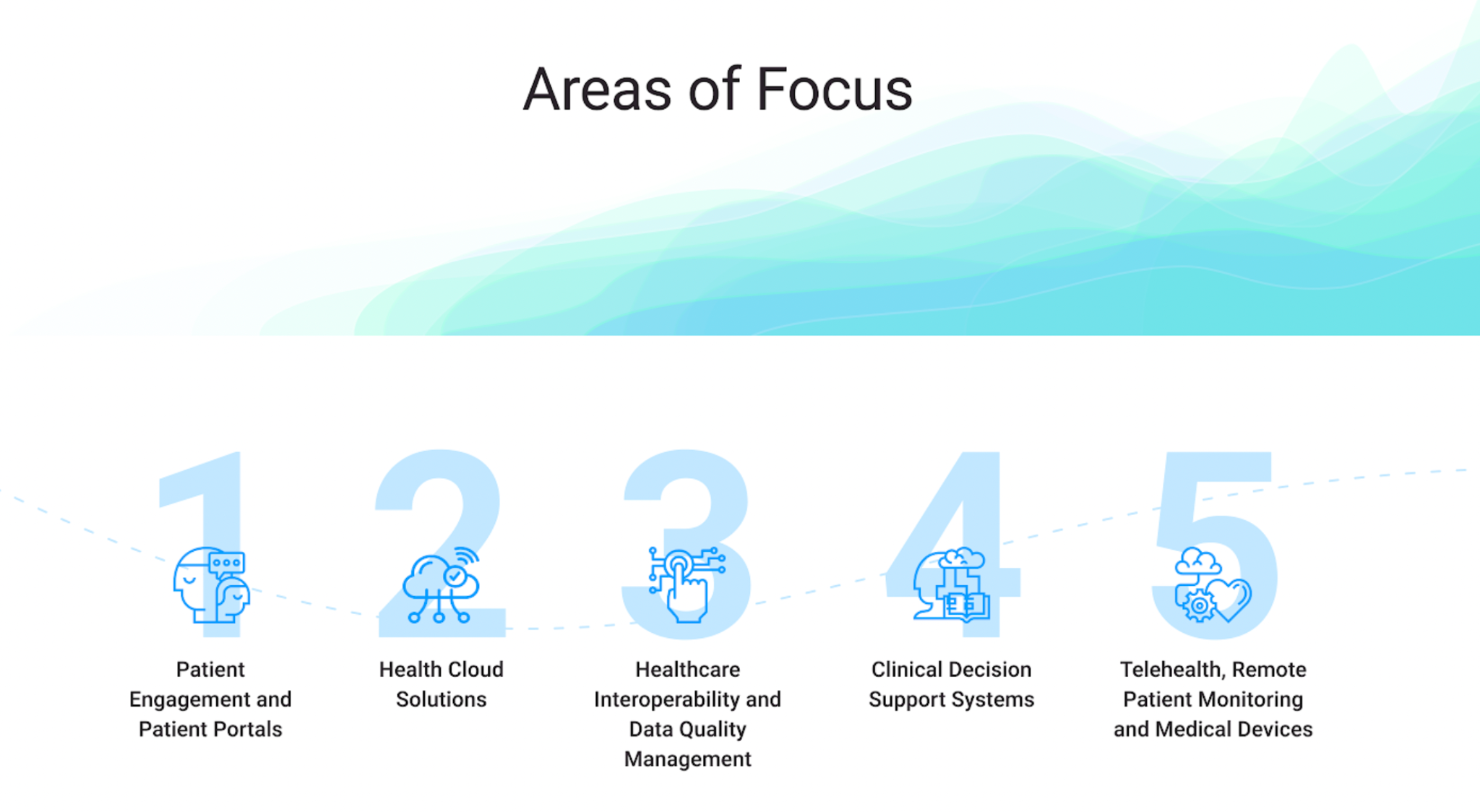 With over 30 years of health tech experience, we have successfully developed over 300 solutions. Some of the companies that trust us are Blue Shields of California, Credible, Human API, Redox, Beacon, etc. 
Because we are pioneers in the health tech industry, we often get invited to various events to share our knowledge and rich experiences. We gladly accept every opportunity to share what we know, so for example, last month, our CEO, Voja Lalich, spoke at the Digital Health Symposium. Together with representatives from Columbia Business School Executive Education, he talked about the most pressing issues in healthcare that technology can help solve. 
Not long after, he was one of the panelists at the HITLAB Digital Health Symposium, where the main topic was Leveraging Digital Tech for Mental Health and Women's Health. Our CEO exchanged opinions with Paul Sonnier (Frost & Sullivan) and Geeta Nayyar (Salesforce).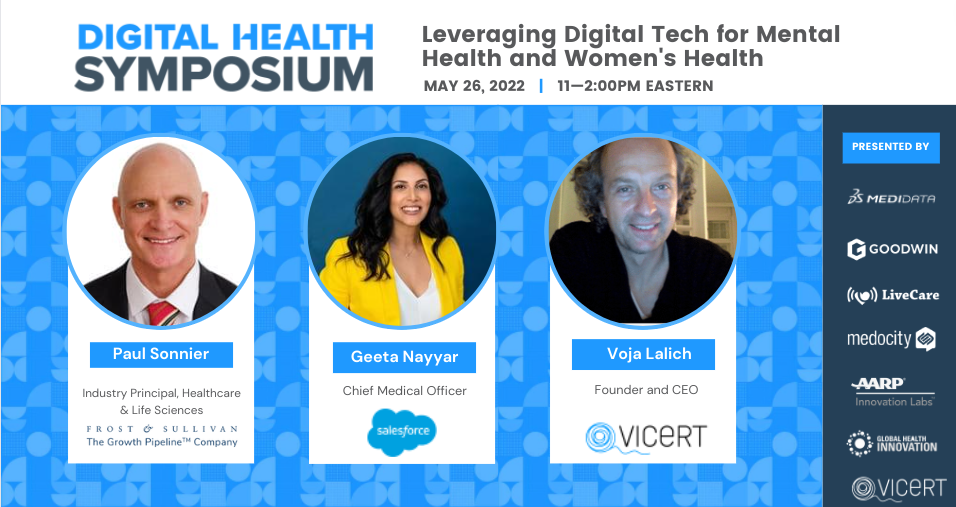 If you are curious to learn more about digital health and Vicert's projects,
check our website
for further information.